Shipping Containers for Moving
Looking to move goods around the UK or abroad? Make your next move stress-free by buying or renting a shipping container for moving. We can fit your storage container with racking ready to be used to transport virtually any kinds of goods domestically or overseas.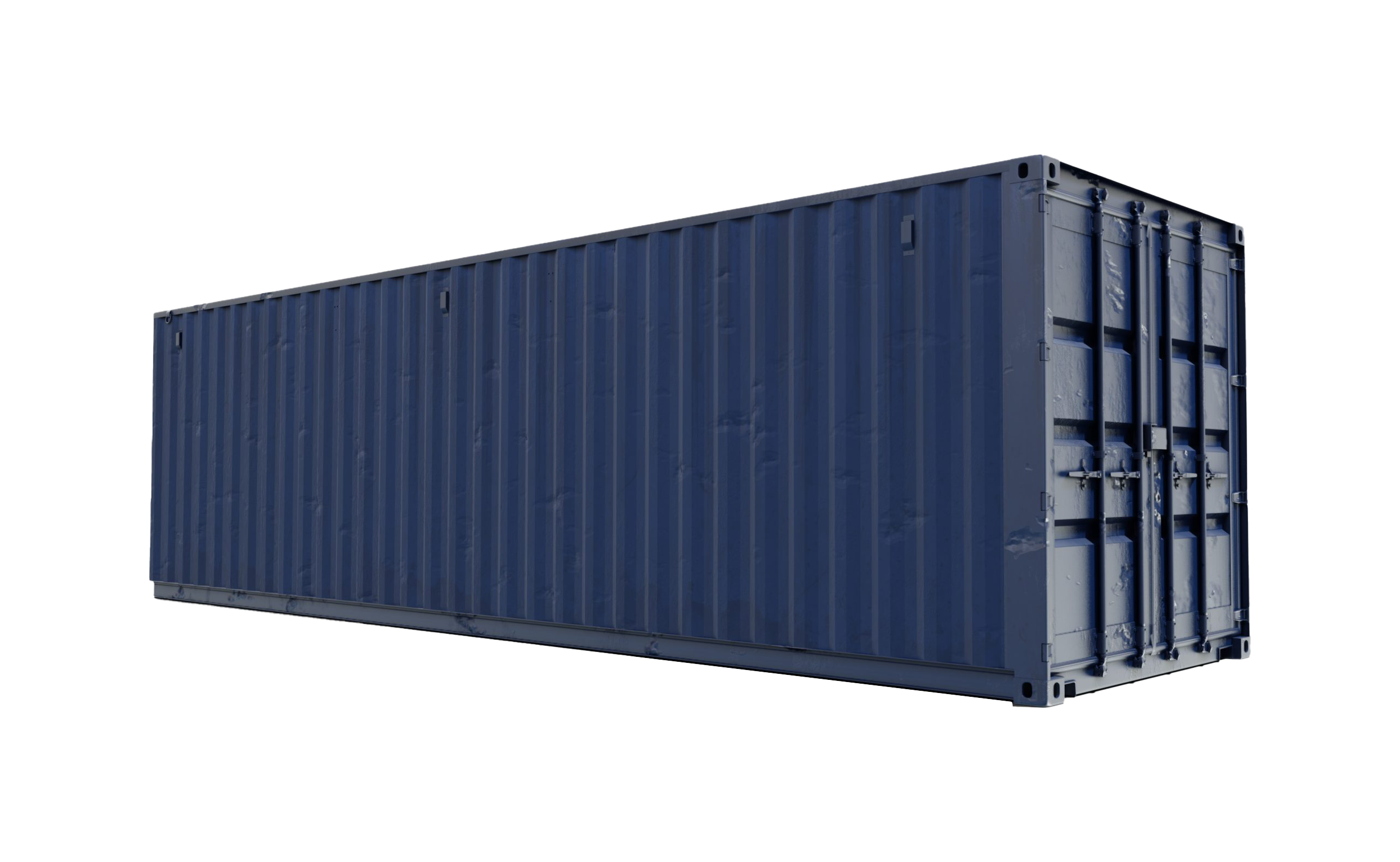 Make your next move stress-free by hiring or buying a shipping container from Universal Containers. Our shipping containers provide secure, temporary storage so you can pack, transport and store your belongings with ease.
Rather than making dozens of car trips or paying for a moving truck, fill your rented container at your own pace. We deliver the unit to your location and pick it up once you're finished.
With weatherproof steel construction, containers keep all your possessions safe and dry. Built-in locking mechanisms provide security. We offer units in various sizes to accommodate the contents of studio apartments up to multi-bedroom homes.
When moving between properties, our containers eliminate the need for complicated logistics. Simply pack your things once, securely store them in the container during transit, then unpack seamlessly into your new home. No stress, no hassle.
For over 40 years, Universal Containers has provided high-quality shipping containers tailored for any purpose. Renting a container is the most convenient, cost-effective way to manage your next move.
Benefits of Using a Container for Moving:
Consolidates belongings in one secure space
Eliminates repeat packing/unpacking
Portable storage unit moves with you
More affordable than moving truck
Protects items from weather damage
Streamline your next move with help from a shipping container! Contact Universal Containers to learn more and get a rental quote.
Looking for a completely custom solution?
We have a wide range of base containers that can be customised to your needs, however we realise that sometimes you need something completely 'Outside the box'.

Contact us and one of our experts will be in touch to help design the container of your dreams
Our containers in action
See some of the ways our amazing customers are using their containers.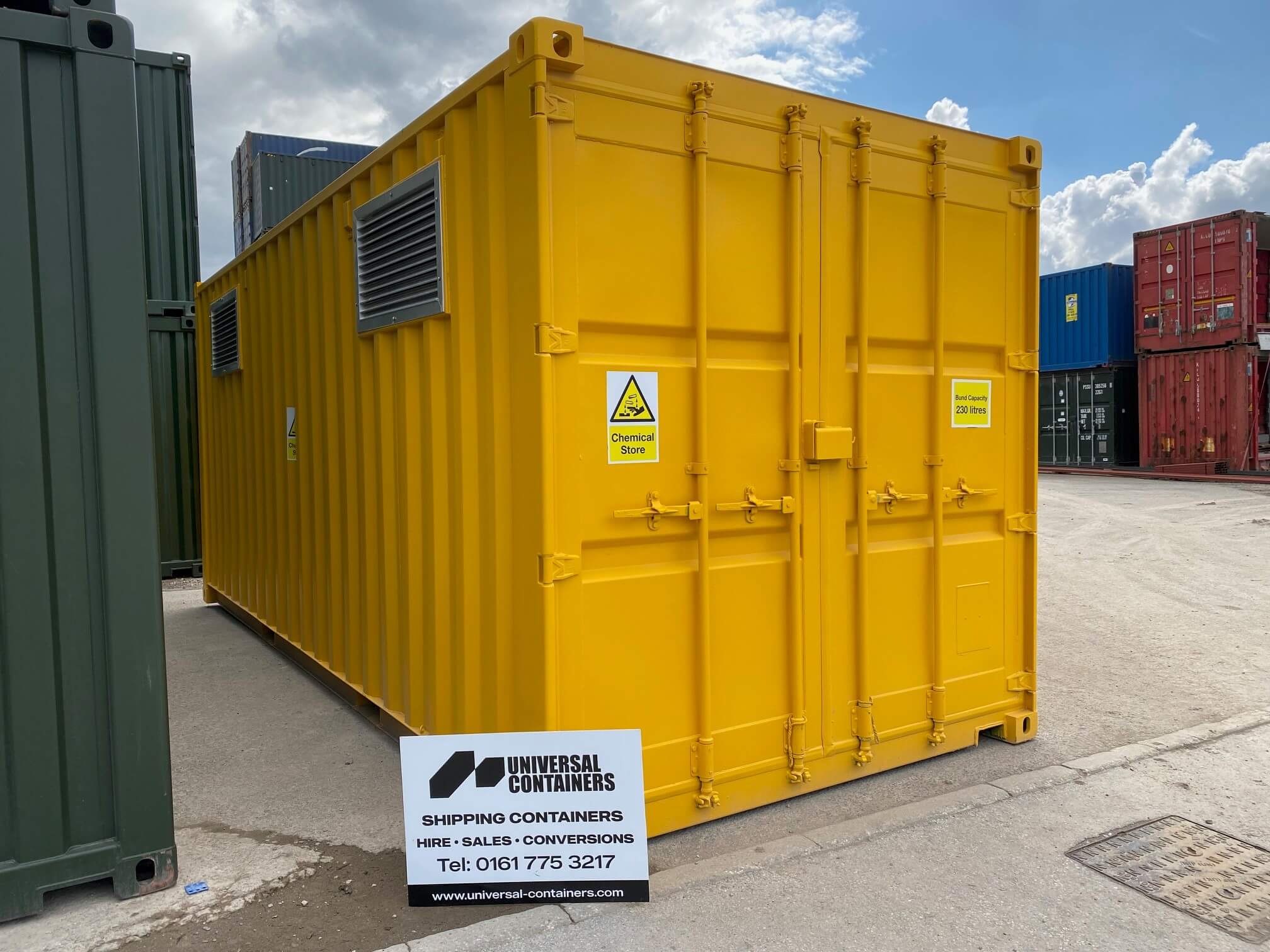 Case Studies
Case Study: Chemical Store Shipping Container Conversion
The client, an Industrial Chemical Storage Company specialising in chemical production and storage, faced the challenge of storing hazardous chemicals on their premises while adhering to stringent health and safety regulations.
More Inspiration
Don't just take our word for it
Find out why our customers love us and our products
My thanks go to Colin Redmond in sales, friendly, easy to talk to, very helpful and a quick return on any questions asked. Thank you 😆
Colin Redmond, really a great guy to deal with, I usually dislike sales people, but Colin has an extremely good attitude and a great sense of humour. Can't do enough for you.
Great experience with Colin, very knowledgeable and couldn't be more helpful
Andy Rushton was super helpful and Universal containers were fast and efficient would highly recommend using them. Mark Cooke @ Lee and Cooke Roofing Ltd.
Great Company to Deal With …. Colin knows his stuff and sorted me within an Hours all booked in
Excellent service from Pauline. Great to deal with, very quick response and delivery 👍
Very helpful, great customer care
Here at Wilson group Scotland, we purchase many containers and universal containers always provide the best quality and price! Stephen is always helpful and easy to work with. Thanks again! Mark.
Superb company! Andy met all our expectations and was the best price! I would recommend without hesitation.
always responsive and helpful and great on the delivery