Shipping Container Studios
Create an affordable, portable, and inspiring work environment that suits your specific needs with our custom-built shipping container studios. Unleash creativity and productivity in unique environments designed for artists, entrepreneurs, and innovators.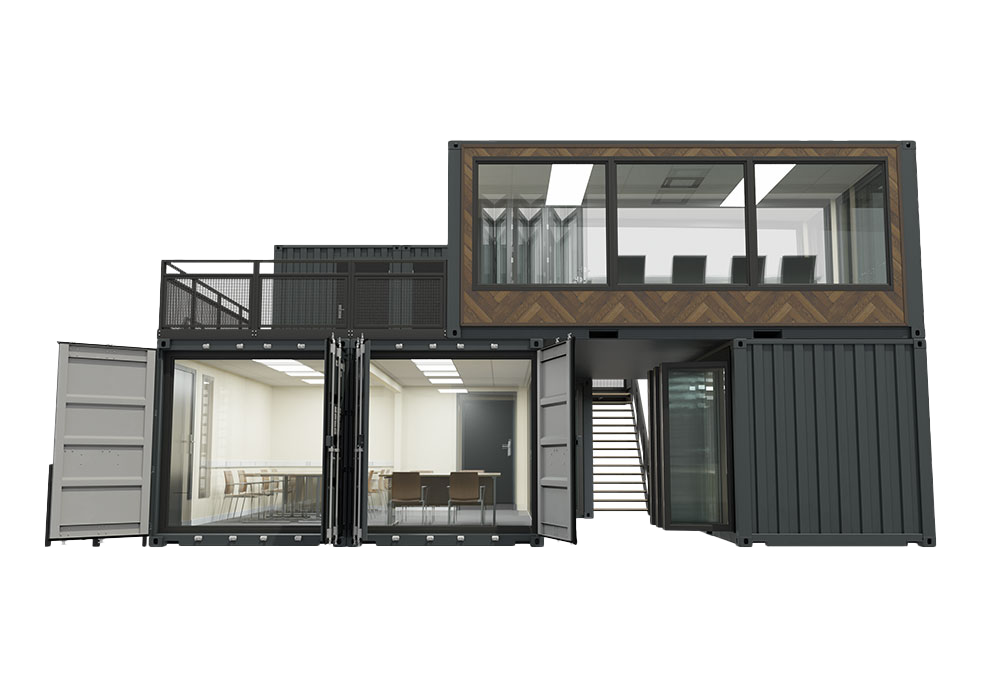 Set up an inspiring workspace with a shipping container studio that fulfils all your business needs. Whether you choose a new or used shipping container, your studio container space can include safely installed heating and lighting, WiFi connectivity, desk space, and condensation protection insulation. We can respray your container in any RAL colour and add your business' branding, as well as install extra storage space with racking and shelving for paperwork, and equipment.
Need your shipping container office and studio space to double up as a place to meet clients and customers? We can install a waiting area and all the comforts you'd find in a bricks-and-mortar building so you'll be proud to welcome them into your custom-designed office and studio space.
Made from Corten Steel (COR-TEN)
10ft and 20ft available
Floor crafted from Marine Grade Plywood (27mm thick)
Windproof and watertight
High-security steel doors
ForkLift pockets/slots
Multiple lasing points
Multiple air vents
New containers are available in green (RAL6007) or blue (RAL5010 or RAL5013)
Used containers can be painted any RAL colour requested
Conversions and customisations available:
Lining and insulation (plywood, melamine boarding, food-grade and medical grade materials)
Racking and shelving
Condensation prevention installation
Security padlocks with multiple keys
Electrics, heating, and lighting installation
Add your business' branding
Gas strut operated fitted hatches
Manual and automatically operated roller shutters
Doors, windows, and skylights
Finishes and colours
Any bespoke fabrication required
More affordable and flexible than building an extension
You don't have to start applying for planning permission to set up a new workspace for your business. A shipping container office is the ideal solution for businesses that need versatile, flexible space that can be moved between sites or easily dismantled when they're finished with it. This is ideal for construction sites and temporary locations, as well as more long-term purposes.
Choose your specifications
We've built basic office spaces that can be set up quickly as well as designed specialist studio spaces to house specific equipment. Tell us what you need your office or studio space for and we'll turn it into reality. Our CAD team will draw up the specifications and dimensions, put it into production, and then we'll deliver it to your site, install it, and set it up.
We've been building shipping container offices for decades
With 40 years in the business and thousands of hours spent on container conversions every year, Universal Containers has become one of the UK's leading container suppliers. We're confident we can build and maintain your container, whatever you need it for and wherever you're using it.
Need something specific? We've been building bespoke containers for 40 years. 
We can design and fabricate any bespoke specification for your new or used container. Contact our team with your needs and requirements and we'll make it a reality.
Looking for a completely custom solution?
We have a wide range of base containers that can be customised to your needs, however we realise that sometimes you need something completely 'Outside the box'.

Contact us and one of our experts will be in touch to help design the container of your dreams
Our containers in action
See some of the ways our amazing customers are using their containers.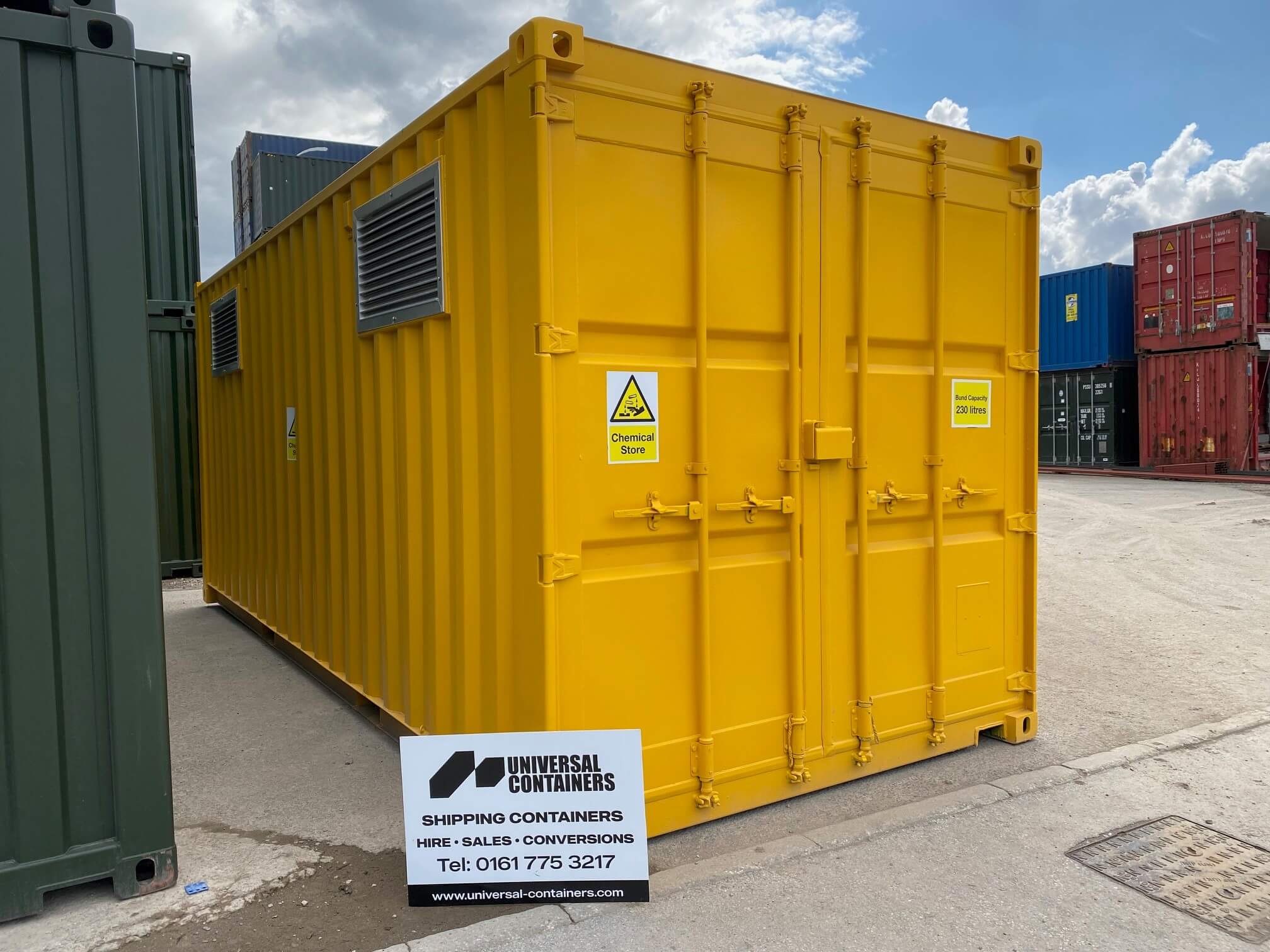 Case Studies
Case Study: Chemical Store Shipping Container Conversion
The client, an Industrial Chemical Storage Company specialising in chemical production and storage, faced the challenge of storing hazardous chemicals on their premises while adhering to stringent health and safety regulations.
More Inspiration
Don't just take our word for it
Find out why our customers love us and our products
My thanks go to Colin Redmond in sales, friendly, easy to talk to, very helpful and a quick return on any questions asked. Thank you 😆
Colin Redmond, really a great guy to deal with, I usually dislike sales people, but Colin has an extremely good attitude and a great sense of humour. Can't do enough for you.
Great experience with Colin, very knowledgeable and couldn't be more helpful
Andy Rushton was super helpful and Universal containers were fast and efficient would highly recommend using them. Mark Cooke @ Lee and Cooke Roofing Ltd.
Great Company to Deal With …. Colin knows his stuff and sorted me within an Hours all booked in
Excellent service from Pauline. Great to deal with, very quick response and delivery 👍
Very helpful, great customer care
Here at Wilson group Scotland, we purchase many containers and universal containers always provide the best quality and price! Stephen is always helpful and easy to work with. Thanks again! Mark.
Superb company! Andy met all our expectations and was the best price! I would recommend without hesitation.
always responsive and helpful and great on the delivery