Shipping Container Offices
Create an affordable, portable, and comfortable work environment that suits your specific needs with a custom-made shipping container office. Whatever sector your business is in, we can convert any container into a comfortable, connected, purpose-built workspace.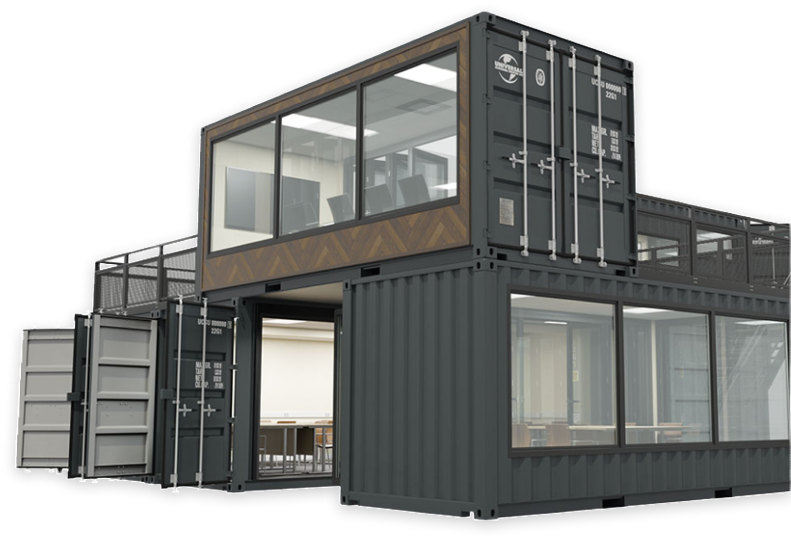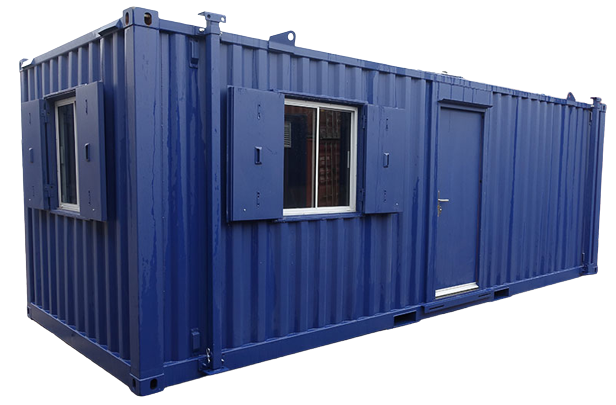 Site Container Offices
Transform shipping containers into functional office spaces with our innovative container office solutions. Our expertly designed conversions offer a cost-effective and sustainable alternative to traditional office spaces.
View Site Containers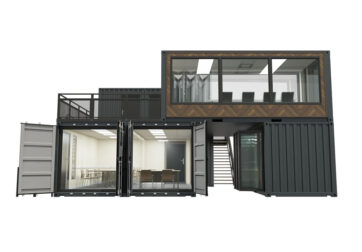 Modular Offices
Our range of modular office solutions is designed to revolutionise your workspace. With our modular systems, you can create versatile office layouts that adapt to your evolving needs. From individual workstations to collaborative areas and meeting rooms, our modules offer endless possibilities.
View Modular Offices
Whether you're looking for a Site Container Office or a Modular Office, we have the perfect solution to transform your workspace.
Site Container Offices: Our Site Container Offices are specifically designed for on-site projects and temporary office requirements. These portable offices are constructed from durable shipping containers, providing a secure and robust workspace in any location. With quick setup and easy mobility, you can have a functional office up and running in no time.
Our Site Container Offices come in various sizes, allowing you to choose the ideal space for your team. They are equipped with essential amenities, including insulation, electricity, lighting, and ventilation, ensuring a comfortable and productive working environment. Customization options are available, enabling you to add features such as windows, doors, and partitions to suit your specific requirements.
Modular Offices: For businesses seeking a flexible and sustainable office solution, our Modular Offices offer endless possibilities. These versatile spaces can be easily configured and adapted to meet your changing needs. Whether you require an open-plan layout or separate workstations and meeting rooms, our modular systems allow for seamless integration and customization.
Our Modular Offices are designed with both functionality and aesthetics in mind. We provide a wide range of high-quality finishes, colours, and materials to create a workspace that reflects your brand identity. The modular construction ensures easy assembly and reconfiguration, allowing you to optimise space utilisation and adapt to your evolving business requirements.
Whether you choose a Site Container Office or a Modular Office, our team of experts will work closely with you to understand your needs and deliver a tailored solution. We prioritise quality craftsmanship, durability, and customer satisfaction in every project we undertake.
Looking for a completely custom solution?
We have a wide range of base containers that can be customised to your needs, however we realise that sometimes you need something completely 'Outside the box'.

Contact us and one of our experts will be in touch to help design the container of your dreams
Our containers in action
See some of the ways our amazing customers are using their containers.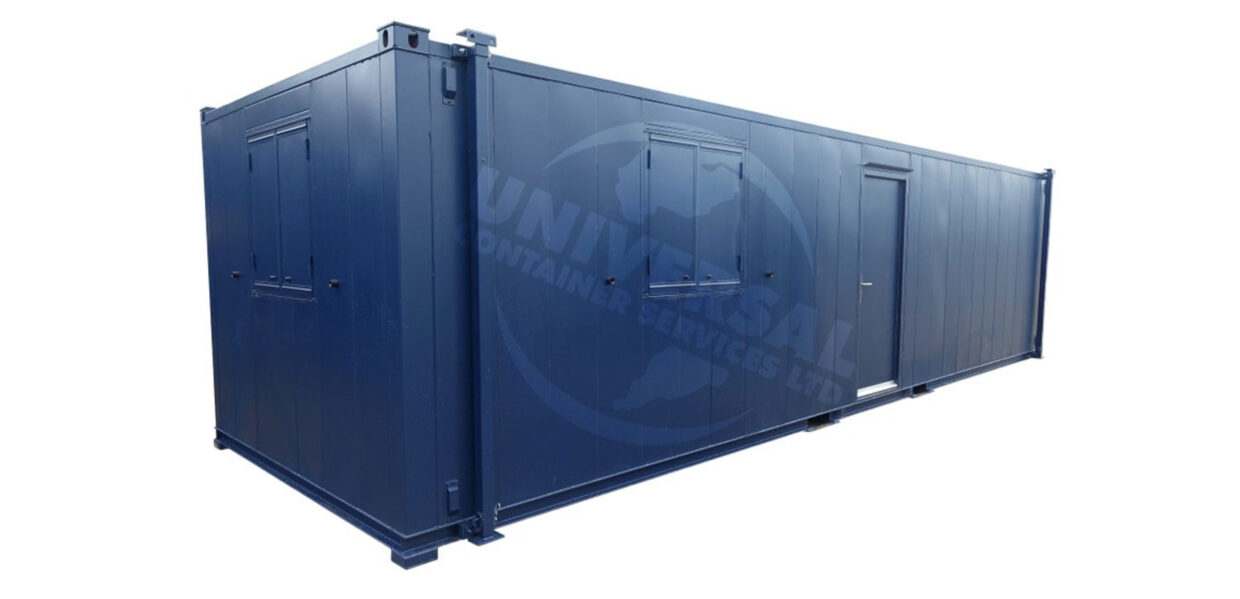 32ft × 10ft Stacked Cabins
These 2 large 32x10ft cabins were built for a British transport company. They requested a large space to act as a welfare facility for drivers and staff in the peak district. Due to the customer's specific requirements, one unit was not large enough so we suggested 2 units, however floor space was an issue on-siteContinue reading "32ft × 10ft Stacked Cabins"
More Inspiration
Don't just take our word for it
Find out why our customers love us and our products
I'd been searching unsuccessfully for a while as to where to buy a container from, worried about buying "over the internet" when a customer of ours recommended Universal Container Services. After an initial phone call, Colin sent me a brochure full of all of the containers available. There was a vast array and all at extremely good prices with a very an affordable delivery charge. We chose a suitable container and paid to suit ourselves and upon completing payment our delivery was arranged. Fantastic service from all at Universal Container Services. Thank you for making this a smooth transaction.
Great service from Stephen Woolley at Universal Container Services. Making the whole process very smooth, and most importantly the Sea Containers arrived on time and are in great condition. Thanks for all your help with the project, much appreciated
Andy at Universal was a great help. He helped me to look at the right options for what I was looking for on the budget I had and helped me to achieve what I wanted. He has a lot of stock containers all in good condition and was quick and prompt with his service. Would definitely recommend and use again for any other container requirements.
I bought a container from Universal Container Services Ltd, the customer service I received from Colin was excellent, he showed me around all the containers and gave good advice as to what container would best suit my needs. Colin was very friendly and professional, I would not hesitate to buy from him again in the future.
Very speedy communication and great service! The container we've ordered looks to be in great condition and at a great price!
Spoke to Stephen and was able to deal with our order promptly and was easily worked with our requirements, great service.
Start to finish brilliant. Kelly talked us through all the container options available and even helped us avoid some scammers online. I would recommend Universal Containers. Thank you
Fantastic service by Universal Containers, highly recommend using their services! Fast delivery and great communication throughout the purchase of a container. Thanks! GEM
Happy to recommend universal containers and their Rep Colin Redmond