Shipping Container Offices
Create an affordable, portable, and comfortable work environment that suits your specific needs with a custom-made shipping container office. Whatever sector your business is in, we can convert any container into a comfortable, connected, purpose-built workspace.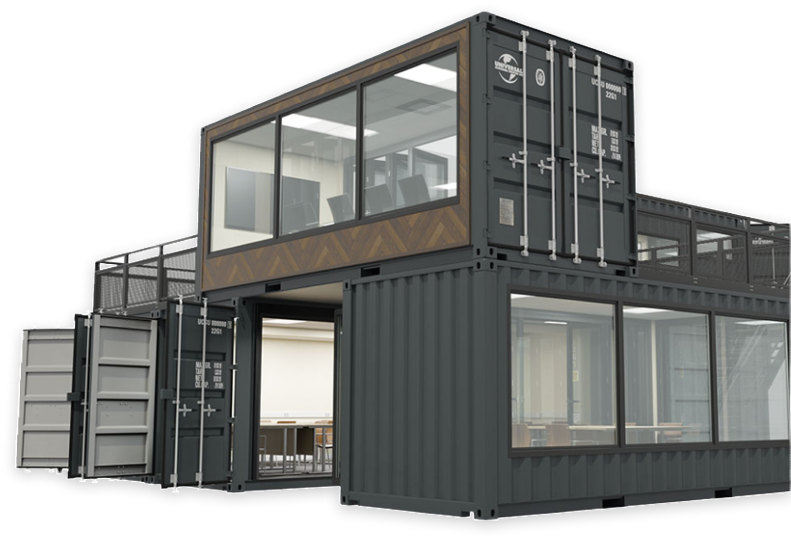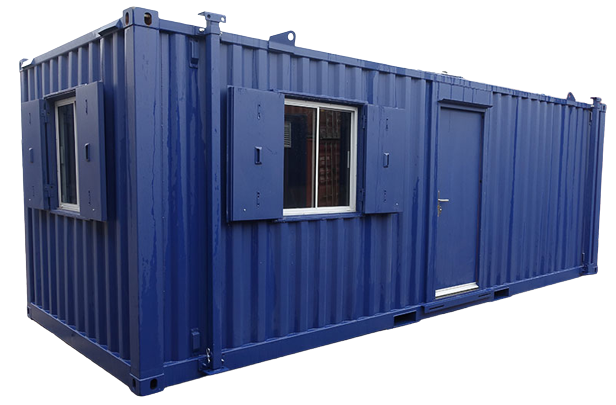 Site Container Offices
Transform shipping containers into functional office spaces with our innovative container office solutions. Our expertly designed conversions offer a cost-effective and sustainable alternative to traditional office spaces.
View Site Containers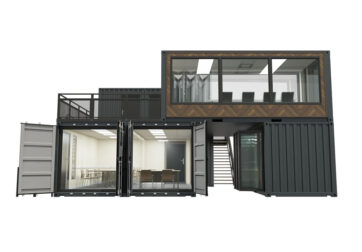 Modular Offices
Our range of modular office solutions is designed to revolutionise your workspace. With our modular systems, you can create versatile office layouts that adapt to your evolving needs. From individual workstations to collaborative areas and meeting rooms, our modules offer endless possibilities.
View Modular Offices
Whether you're looking for a Site Container Office or a Modular Office, we have the perfect solution to transform your workspace.
Site Container Offices: Our Site Container Offices are specifically designed for on-site projects and temporary office requirements. These portable offices are constructed from durable shipping containers, providing a secure and robust workspace in any location. With quick setup and easy mobility, you can have a functional office up and running in no time.
Our Site Container Offices come in various sizes, allowing you to choose the ideal space for your team. They are equipped with essential amenities, including insulation, electricity, lighting, and ventilation, ensuring a comfortable and productive working environment. Customization options are available, enabling you to add features such as windows, doors, and partitions to suit your specific requirements.
Modular Offices: For businesses seeking a flexible and sustainable office solution, our Modular Offices offer endless possibilities. These versatile spaces can be easily configured and adapted to meet your changing needs. Whether you require an open-plan layout or separate workstations and meeting rooms, our modular systems allow for seamless integration and customization.
Our Modular Offices are designed with both functionality and aesthetics in mind. We provide a wide range of high-quality finishes, colours, and materials to create a workspace that reflects your brand identity. The modular construction ensures easy assembly and reconfiguration, allowing you to optimise space utilisation and adapt to your evolving business requirements.
Whether you choose a Site Container Office or a Modular Office, our team of experts will work closely with you to understand your needs and deliver a tailored solution. We prioritise quality craftsmanship, durability, and customer satisfaction in every project we undertake.
Looking for a completely custom solution?
We have a wide range of base containers that can be customised to your needs, however we realise that sometimes you need something completely 'Outside the box'.

Contact us and one of our experts will be in touch to help design the container of your dreams
Our containers in action
See some of the ways our amazing customers are using their containers.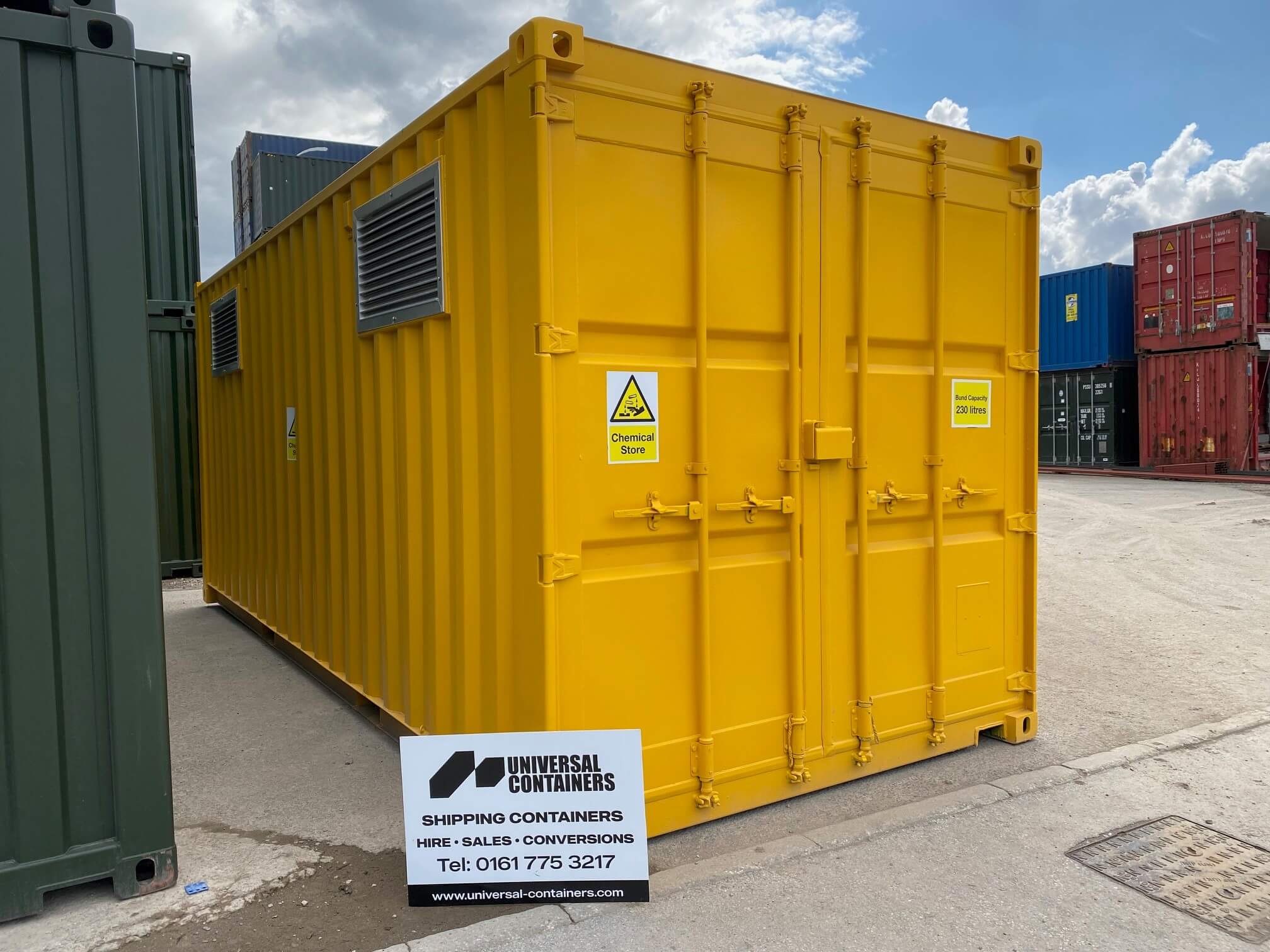 Case Studies
Case Study: Chemical Store Shipping Container Conversion
The client, an Industrial Chemical Storage Company specialising in chemical production and storage, faced the challenge of storing hazardous chemicals on their premises while adhering to stringent health and safety regulations.
More Inspiration
Don't just take our word for it
Find out why our customers love us and our products
My thanks go to Colin Redmond in sales, friendly, easy to talk to, very helpful and a quick return on any questions asked. Thank you 😆
Colin Redmond, really a great guy to deal with, I usually dislike sales people, but Colin has an extremely good attitude and a great sense of humour. Can't do enough for you.
Great experience with Colin, very knowledgeable and couldn't be more helpful
Andy Rushton was super helpful and Universal containers were fast and efficient would highly recommend using them. Mark Cooke @ Lee and Cooke Roofing Ltd.
Great Company to Deal With …. Colin knows his stuff and sorted me within an Hours all booked in
Excellent service from Pauline. Great to deal with, very quick response and delivery 👍
Very helpful, great customer care
Here at Wilson group Scotland, we purchase many containers and universal containers always provide the best quality and price! Stephen is always helpful and easy to work with. Thanks again! Mark.
Superb company! Andy met all our expectations and was the best price! I would recommend without hesitation.
always responsive and helpful and great on the delivery