Shipping Containers for Storage
Create multiple, secure storage spaces with just one container installation. Choose the size, how many bays, and many extra customisable features, and we'll take care of the build and installation process.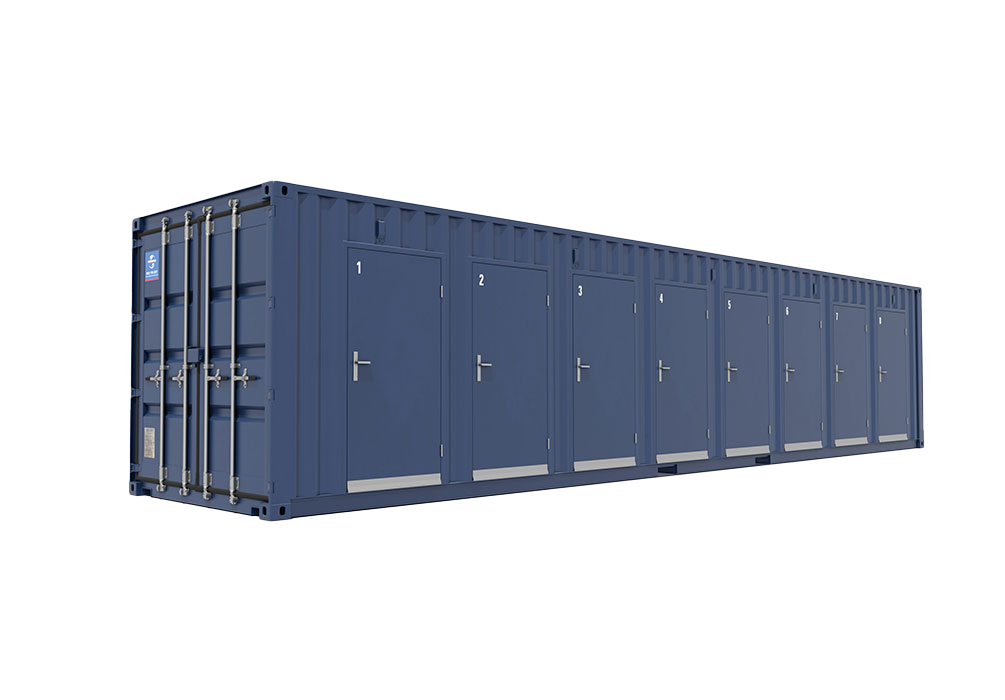 Repurposed shipping containers make ideal self-storage alternatives to sheds, garages or units. With corrosion-resistant steel construction and robust locking mechanisms, containers keep your belongings safe from weather and theft.
We add insulation, shelving, electricity and other features to optimize containers for storage functionality. With precision fabrication, we can modify containers to have doors, windows, climate control systems and more.
Use a storage container in your backyard to free up space in your home and declutter. Containers also enable scalable, affordable off-site inventory storage for businesses.
With over 40 years in the industry, Universal Containers has unparalleled expertise adapting shipping containers for new purposes. Get a quote for your ideal custom storage container solution today!
Some key advantages:
Built from weatherproof, secure steel containers
Customisable with insulation, shelves, power etc.
Flexible sizing from 8ft to 40ft units
Cost-effective, movable storage extension
Minimal site preparation needed
We also offer self storage shipping container services, available to rent in sizes from 10ft to 40ft on our fully gated site with 24-hour security.
Let our container specialists help design and deliver the perfect storage solution for your needs. Contact us today to learn more!
Looking for a completely custom solution?
We have a wide range of base containers that can be customised to your needs, however we realise that sometimes you need something completely 'Outside the box'.

Contact us and one of our experts will be in touch to help design the container of your dreams
Our containers in action
See some of the ways our amazing customers are using their containers.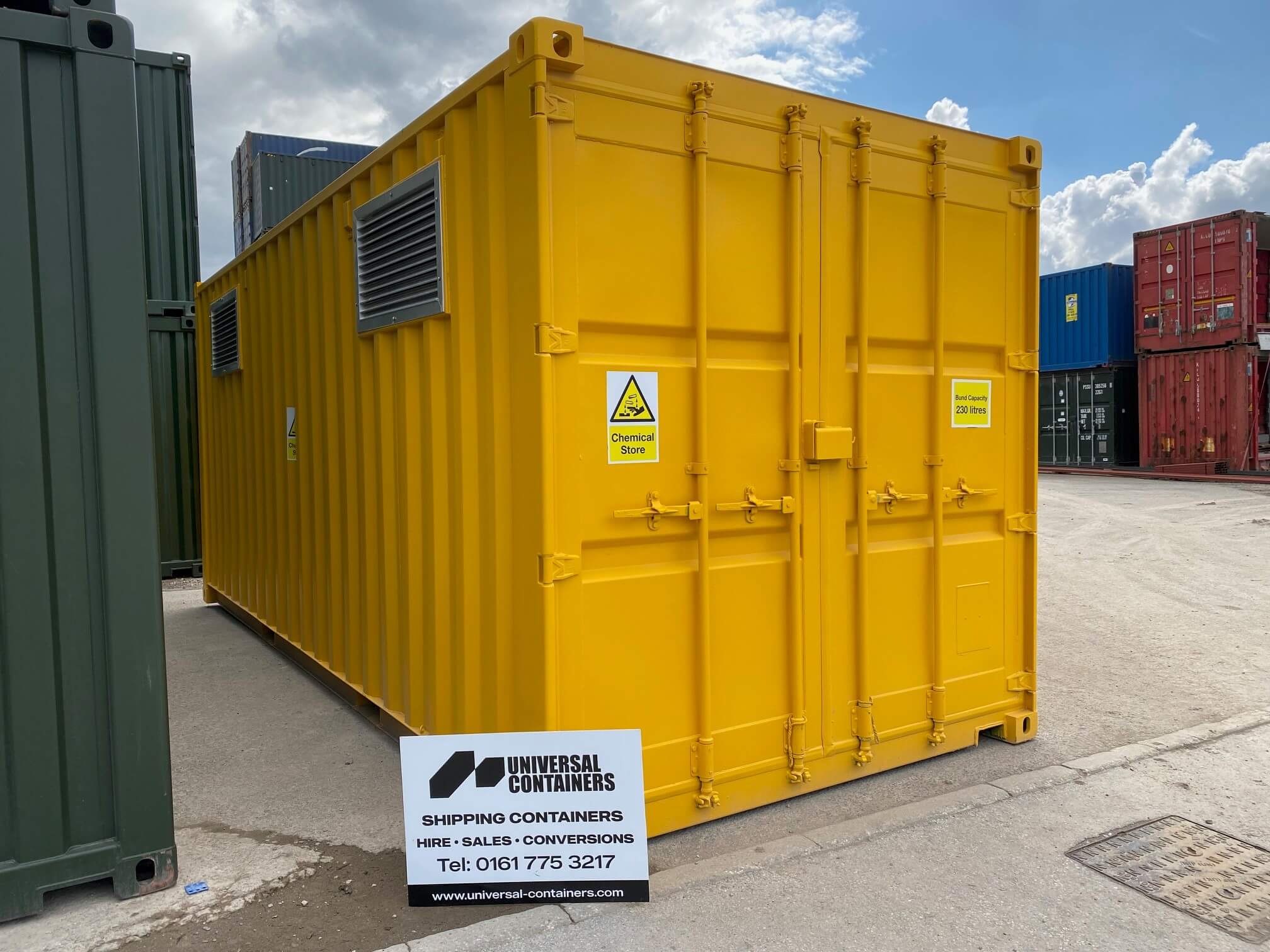 Case Studies
Case Study: Chemical Store Shipping Container Conversion
The client, an Industrial Chemical Storage Company specialising in chemical production and storage, faced the challenge of storing hazardous chemicals on their premises while adhering to stringent health and safety regulations.
More Inspiration
Don't just take our word for it
Find out why our customers love us and our products
My thanks go to Colin Redmond in sales, friendly, easy to talk to, very helpful and a quick return on any questions asked. Thank you 😆
Colin Redmond, really a great guy to deal with, I usually dislike sales people, but Colin has an extremely good attitude and a great sense of humour. Can't do enough for you.
Great experience with Colin, very knowledgeable and couldn't be more helpful
Andy Rushton was super helpful and Universal containers were fast and efficient would highly recommend using them. Mark Cooke @ Lee and Cooke Roofing Ltd.
Great Company to Deal With …. Colin knows his stuff and sorted me within an Hours all booked in
Excellent service from Pauline. Great to deal with, very quick response and delivery 👍
Very helpful, great customer care
Here at Wilson group Scotland, we purchase many containers and universal containers always provide the best quality and price! Stephen is always helpful and easy to work with. Thanks again! Mark.
Superb company! Andy met all our expectations and was the best price! I would recommend without hesitation.
always responsive and helpful and great on the delivery