Green Shipping Containers
Bring the beauty of nature into your storage and architectural projects with a custom painted green shipping container. Using premium respraying techniques, we expertly transform our new and used shipping containers to the perfect shade of green. 

Whether it's a refreshing mossy hue or a vibrant emerald tone, our extensive range of RAL green colours offers a wide array of options to satisfy your aesthetic preferences. Our team of experts can also cater to colours outside the usual RAL colour palette, expanding the spectrum of possibilities for your green painted shipping containers.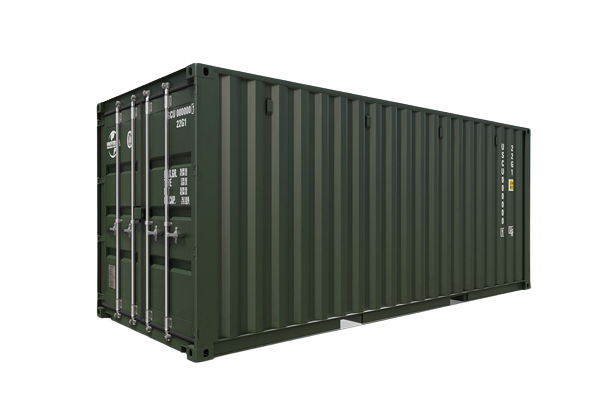 All our shipping containers can be repainted with our respraying service into any shade of RAL green.
Whether you prefer muted olive greens or more vibrant emerald tones, we can paint your container in any green shade thanks to our vast RAL colour selection.
Our long-lasting UV resistant industrial paints ensure your green container maintains its colour and avoids fading over time. The green exterior minimises visual impact and blends beautifully into garden settings.
Along with their natural green facade, these containers provide the trusted weatherproof, secure and versatile interior space all our shipping containers are renowned for.
For the perfect shade of green to suit your tastes and environment, talk to our team today about getting a customised quote on a green painted shipping container ideal for your needs.
View All Our Green Containers
Our containers in action
See some of the ways our amazing customers are using their containers.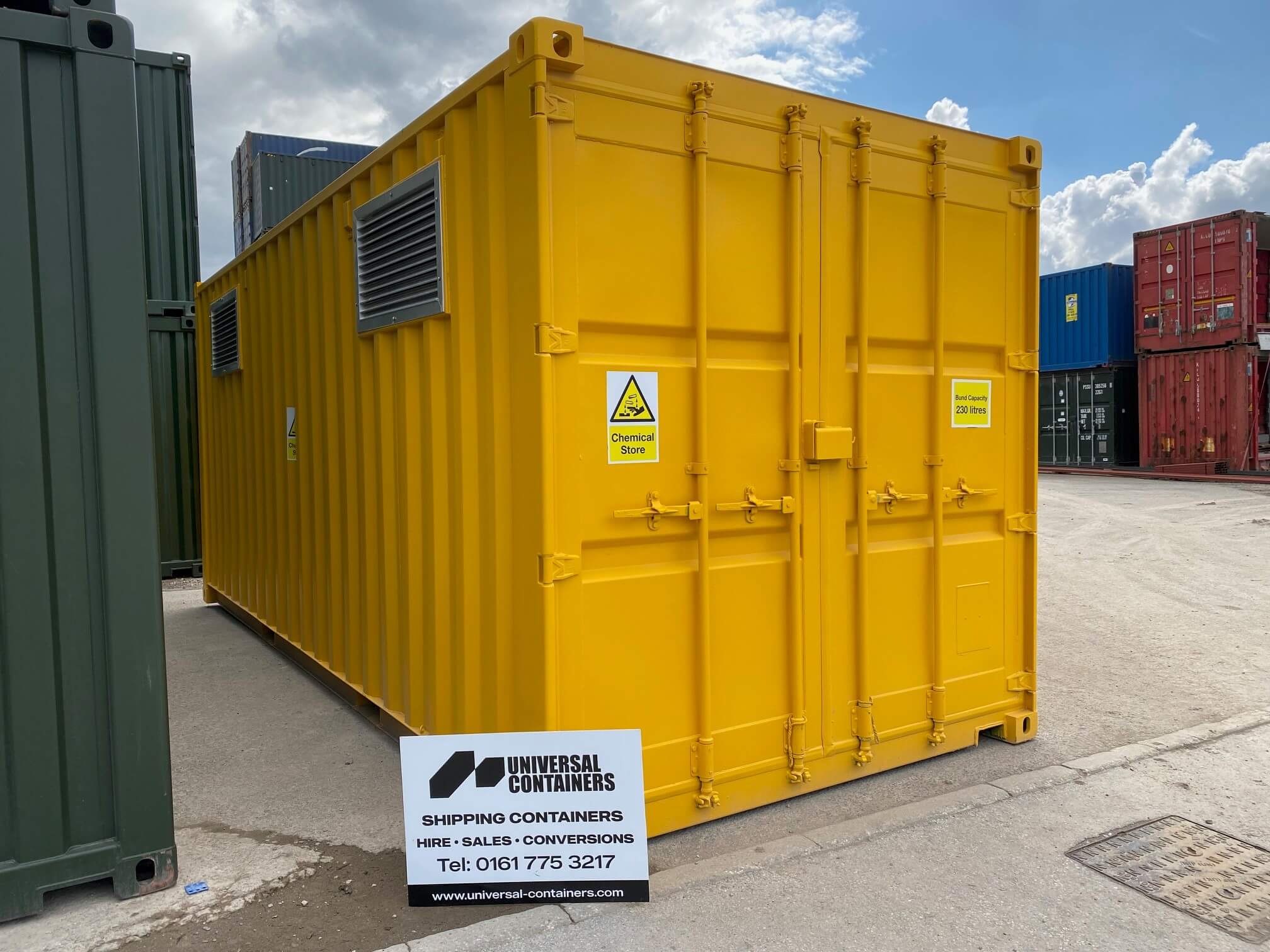 Case Studies
Case Study: Chemical Store Shipping Container Conversion
The client, an Industrial Chemical Storage Company specialising in chemical production and storage, faced the challenge of storing hazardous chemicals on their premises while adhering to stringent health and safety regulations.
More Inspiration
Don't just take our word for it
Find out why our customers love us and our products
My thanks go to Colin Redmond in sales, friendly, easy to talk to, very helpful and a quick return on any questions asked. Thank you 😆
Colin Redmond, really a great guy to deal with, I usually dislike sales people, but Colin has an extremely good attitude and a great sense of humour. Can't do enough for you.
Great experience with Colin, very knowledgeable and couldn't be more helpful
Andy Rushton was super helpful and Universal containers were fast and efficient would highly recommend using them. Mark Cooke @ Lee and Cooke Roofing Ltd.
Great Company to Deal With …. Colin knows his stuff and sorted me within an Hours all booked in
Excellent service from Pauline. Great to deal with, very quick response and delivery 👍
Very helpful, great customer care
Here at Wilson group Scotland, we purchase many containers and universal containers always provide the best quality and price! Stephen is always helpful and easy to work with. Thanks again! Mark.
Superb company! Andy met all our expectations and was the best price! I would recommend without hesitation.
always responsive and helpful and great on the delivery