Shipping Container Stands & Platforms
Lift your container above ground safely with our shipping container stands and platforms to complete inspections and general maintenance.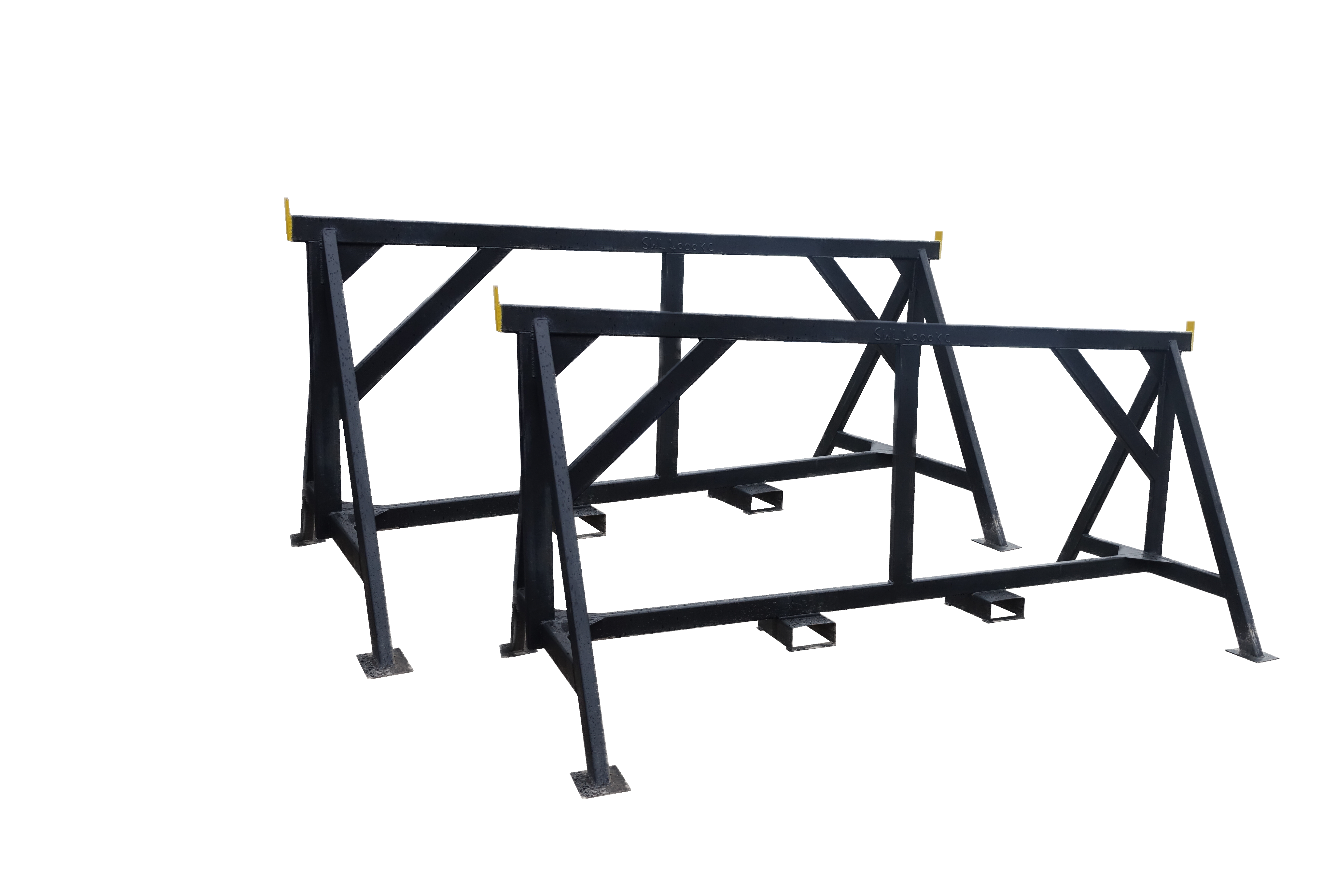 Container stands safely lift your container above ground level so maintenance staff and inspectors can see its base and work on essential repairs. The stand is painted in safety yellow for maximum visibility on-site and can support loaded shipping containers. It's robustly constructed and includes a CSC plate confirming its safety.
Securely position your container above ground level
Ideal for maintenance and inspections
Available to fit all size shipping containers
Connect with twist locks
Painted in safety yellow
Includes Container Safety Convention (CSC) and safety approval plates
Anti-slip base for staff
Need help lifting your container onto the stand? We have the equipment to do it. Let us know if you'll need a crane when you order.
We've been in the container business for 40 years. Universal Containers has become one of the UK's leading container and container accessory suppliers. Talk to our team to order your accessory and find out more about installation.
Looking for a completely custom solution?
We have a wide range of base containers that can be customised to your needs, however we realise that sometimes you need something completely 'Outside the box'.

Contact us and one of our experts will be in touch to help design the container of your dreams
Our containers in action
See some of the ways our amazing customers are using their containers.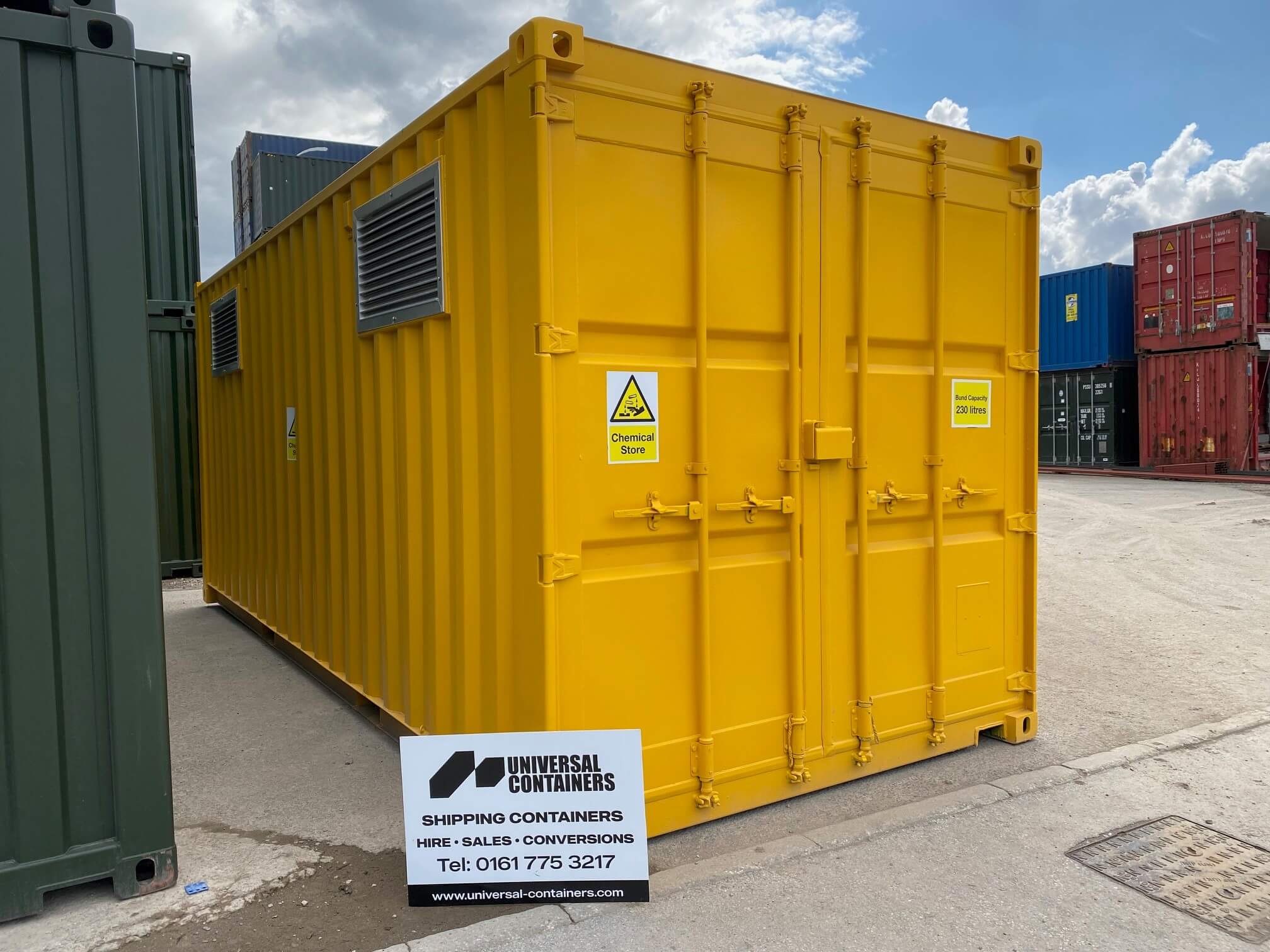 Case Studies
Case Study: Chemical Store Shipping Container Conversion
The client, an Industrial Chemical Storage Company specialising in chemical production and storage, faced the challenge of storing hazardous chemicals on their premises while adhering to stringent health and safety regulations.
More Inspiration
Don't just take our word for it
Find out why our customers love us and our products
My thanks go to Colin Redmond in sales, friendly, easy to talk to, very helpful and a quick return on any questions asked. Thank you 😆
Colin Redmond, really a great guy to deal with, I usually dislike sales people, but Colin has an extremely good attitude and a great sense of humour. Can't do enough for you.
Great experience with Colin, very knowledgeable and couldn't be more helpful
Andy Rushton was super helpful and Universal containers were fast and efficient would highly recommend using them. Mark Cooke @ Lee and Cooke Roofing Ltd.
Great Company to Deal With …. Colin knows his stuff and sorted me within an Hours all booked in
Excellent service from Pauline. Great to deal with, very quick response and delivery 👍
Very helpful, great customer care
Here at Wilson group Scotland, we purchase many containers and universal containers always provide the best quality and price! Stephen is always helpful and easy to work with. Thanks again! Mark.
Superb company! Andy met all our expectations and was the best price! I would recommend without hesitation.
always responsive and helpful and great on the delivery